Contact Us
About Us
Answers
Resources
Events
Blog Site
Bay County Florida Vegan Network
Being a vegan is a philosophy and a way of life
Veganism is a way of living which seeks to exclude, as far as is possible and practicable, all forms of exploitation of, and cruelty to, animals for food, clothing or any other purpose. Vegans avoid as much as possible products like leather and any tested on animals.
Our Diet for Health
Vegans eat a plant-based diet avoiding all animal foods such as meat, fish, shellfish, insects, dairy, eggs and honey. From 'junk food vegans' to raw food vegans, there's a version of veganism to suit everyone. But we vegans have discovered that eating a whole foods plant based diet free of animal products is conducive to excellent health. This diet has been scientifically demonstrated to be extremely resource and energy efficient. It is the only viable method in providing a healthy diet for the world population.
The Movement for Compassion
The vegan movement was founded in England in the 1940s by Donald Watson, Elsie Shrigley, and others who believed that it was wrong to use and kill animals for human purposes, and that people of conscience were therefore morally obliged not to take part in harming animals. Vegans resolve not to use and consume animal products for food, clothing, or any other purpose. To practice veganism, as Watson understood it, was to become a conscientious objector to the violence and injustice done to billions of animals every day all over the world.
Resources - Health is your greatest wealth
Recipes
The primary criteral of the recipes are that they have no processed sugar, oil, and salt added; and be non dairy.

These recipes are from external sites.
Diane Smith Ashley Melillo - Blissful Basil Kristina Bucaram - FullyRaw CNS Holy - Plant Based Family

Please submit your recipes to recipes@EatToLive.us
These recipes are from our cooking class, monthly potlucks, and contributions from our members. No oil and non dairy salid dressings Deserts
Wellness Warriors - Local Health Seminars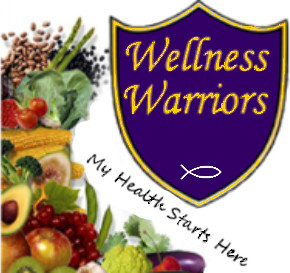 Visit our partners in health, the Wellness Warriors, twice monthly to discuss a variety of health-related topics including cancer, women's health, diabetes, weight management and much, much more. Meetings are held the second and fourth Fridays of each month at 5pm at the Family Life Center located at the First Baptist Church in Panama City, 640 Grace Avenue.
For more information you can contact Bill Zahler at 850-784-0474 or wazahler@gmail.com. Wellness Warriors
Eat to Live - Learn why and how to eat healthfully
Monthly Potluck
Try new foods, learn new information and enjoy a food demo or testimony each first Sunday of the month from 4pm - 6pm at 7512 Kingswood Rd, Southport.
First time? Don't bring a thing! Just come check us out.
Kids Class
During the lecture/food demo portion of the monthly potluck, children can attend a class of their own where they will not only learn about healthful eating, but will also have the opportunity to grow their own food!
Cooking Classes
Affordable cooking classes for adults and children throughout the year. Sign up for our emails to find out when!
EatToLIve.us
Animal Cruelty Videos
Britches rescue Comic Land O Lakes New York dairy farm Cabot cheese organic goat milk Tyson chicken on environment
Instructional Videos
Animal agriculture is the leading cause of planet's environmental destruction. For it consumes a third of all fresh water, occupies 45% of earth's land, and causes 91% of the Amazon destruction. according to a documentary produced by Leonardo Di Caprio. As our population increases then it is simply not sustainable to have the devastating effect animal agriculture has on our planet. Cowspiracy 15min version www.cowspiracy.com
A 2013 documentary gives evidence for plant based eating. Forks over Knives
Dr Michael Greger MD is an American physician, author, and professional speaker on public health issues, particularly the benefits of a whole foods plant-based healthy diet. He is recognized for scientific expertise and is the creator of NutritionFacts.org, a non profit organization. He produces these 3-4 minute features every day with high production values backed by the latest research. He guested on the Dr. Oz Show and was an expert witness in on Oprah's behalf when she was sued by meat ranchers for defaming hamburger. The following is a merging of video segments that exposes the danger of the low card diet. summary www.NutritionFacts.org
Dr Joel Fuhrman MD is a board-certified family physician and nutritional researcher. Lose weight as fast or faster than bypass surgery. Dr Fuhrman presents three steps to incredible health:
1. Learn about the power of micronutrients.
2. Eliminating food addictions.
3. Superfoods for pleasure and health.
Steps to Incredible Health
Dr T Colin Campbell Interviews Dr John McDougal Interview
This is Dr. Neal Barnard's full one hour talk on cheese, milk and the many reasons you want to break the dairy addiction. Full Talk
Barbara O'Neill, qualified naturopath and nutritionist, educates on natural self-healing.
High intensity interval training Exercise That Works
As a former psychiatrist nurse, Barbara gives natural healing of the mind. The Frontal Lobe Laws of the mind
This is example how a drug corporation influences Fox News media. Hidden from the Public
Answers to Questions
Why vegan?
No to Infant Formula
Where do you get your protein?
Is carb bad and low carb diet good?
What Causes Insulin Resistance?
Should we avoid potatoes when dieting?
Organic milk cows are miserable
Is Organic Milk Healthy?
Dairy is loaded with Sex hormones
Dietary Estrogen and Male Fertility
Dairy promotes cancer and diabetes.
Is Milk Good for Our Bones?
The Destructive Morphine in Dairy
The connection of gluten and casien sensitivity
Processed meats are highly cancerous
Childhood Cancers from Hotdogs
Are vegans scrawny?
Lou Gehrig's disease is preventable.